https://www.softube.com/parallels#/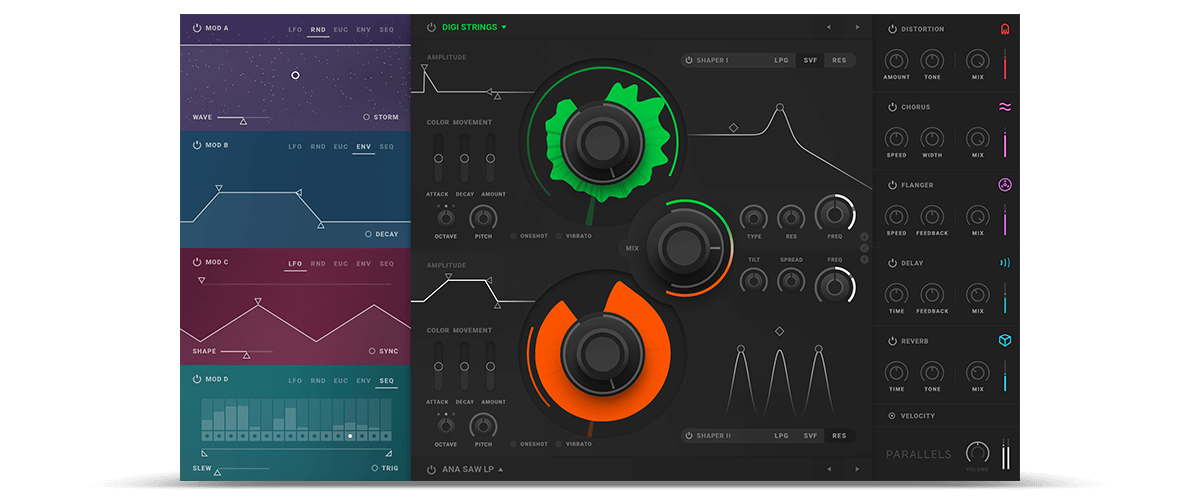 Code: PARALLELS48
For cinematic scoring, for expressive, intelligent, modern electronic music, for video game and theatrical soundscaping... a one-off synth can create a one-off mood. How often have you looked at your everyday workhorse synth with its million billion options, and thought, "nothing here sounds quite right!"?

Parallels has 97 unique sources, each with its own bespoke playback algorithm. Some are boutique synths. Some are modular setups. One or two were field-recorded at a Japanese power plant. All of them are a great basis for atmospheric, moody, high-quality cues, scores, beats, and songs, wherever something extraordinary is required.

It's your true special occasions synth.