We asked OVER 15,000 members of our Audio Plugin Sales and Deals Facebook group to submit and vote on which deals they thought were the best this week.
Black Friday has basically started already and the sales are coming in think and fast! There is a regularly updated list of Black Friday deals on the APG website. We will also be posting them on this site in the sales forums, sharing them on the Audio Plugin Sales twitter account and discussing them in our Deals and Freebies Facebook Group.
Now for this week's top five...
---
Offer expires December 4th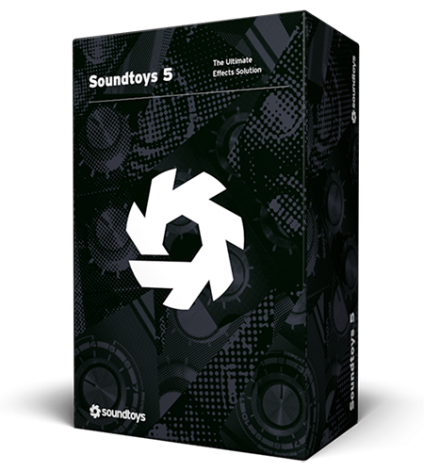 Any previously owned Soundtoys plugins reduce your price even further.
Beat the crowds and power up your sound! Get early access to our Black Friday upgrade offer if you own ANY Soundtoys plug-in.
Reg $100-$449. NOW $50-$224!
Upgrade for a sweet price now!
---
Expires January 6th.
Transgressor was already a brilliant transient designer... and now it's even better! The intro price is just $29 (reg. $149) and if you already rock the original Transgressor you get it for FREE!
Transgressor sets a new standard for transient design by combining transient shaping with two 4-band equalizers, giving you the unprecedented power to EQ attack and sustain individually. Now you can craft the sound of your drums any way you want, whether it's subtle enhancement or changing the sound of an entire kit, and more.
---
Offer expiry unknown... 
It's Relab's Black Friday sale and it got voted into position #3!
Check out the Relab deals now!
---
They don't even know what it is yet and they still voted it into the number four slot in this week's poll! Yes, we don't need to know if Waves is having a sale this time because we already know they're giving us something for free on Black Friday. And it's something new!
More Kontakt instruments this week... sorry if you're not a Kontakt user. This one ends soon, so hurry!
---
Ends December 6th
Not for the first time, Arturia are dropping the price of their latest epic synth emulation collection from €499 to €299 with further discounts for owners of previous collections. Log in to get your personalised offer (probably $99).
V Collection is the absolute standard when it comes to software instrument recreations of classic synths and keyboards.
Now it's your turn to experience it.
---
For the whole of November. Free with any purchase. One per account.
Pick a deal and get that freebie!
That's it for this week. You can check out the original poll here. Also, check previous Deals of the Week for deals that may still be running. And finally, make damned sure you're in the Audio Plugin Sales and Deals Facebook group to catch the best of the rest. See you there! x