We asked 16.5k members of our Audio Plugin Sales and Deals Facebook group to submit and vote on which deals they thought were the best this week.
Everyone is a bit sale'd out after the usual Black Friday shenanigans so it's been a more relaxed poll this week. But still, some gems to take a look at if you've got any money left! We will also be sharing new deals on the Audio Plugin Sales twitter account and discussing them in our Deals and Freebies Facebook Group as always.
Here's the top five:
---
Offer expires December 25th 
That's right. FREE.
But here's a tip... Don't register it. Keep the code until the next IK group buy and register it then, and reap the other $99 or below rewards... (Just look up the IK group buy post in our FB group to see what this is about!).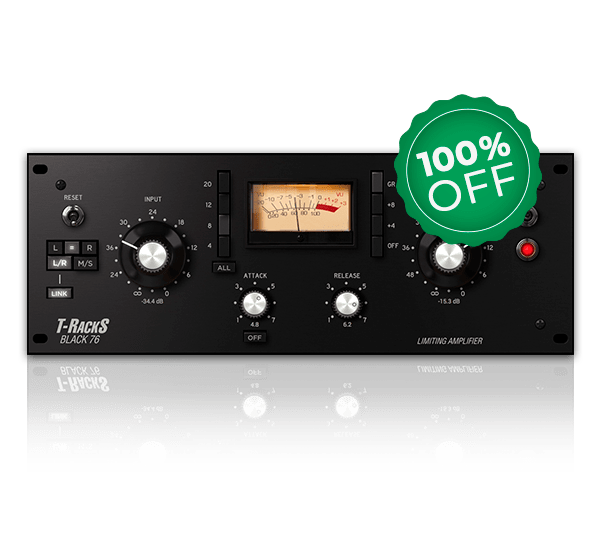 ---
Expires December 31st
Second place for the second week running. Use discount code at checkout: qkbncofl
What's included?
Neutron 3 Advanced

Eight individual component plug-ins
Neutron 3 Visual Mixer
iZotope Relay

Nectar 3

Celemony Melodyne 4 essential
RX 7 Breath Control

Ozone 9 Advanced

Includes 12 individual component plug-ins
Includes Standalone application
Tonal Balance Control
The discount code brings the final price down to around $199/€199
---
Expiry unknown...
500+ instruments with multiple Round Robin variations and up to eight dynamic layers. Play them as fully customizable loops or deep sampled library.

Taikos, Toms, Snares, Kicks, Hats, Bombos, Hybrid SFX, Chinese Toms, Dhols, Djuns, Frame Drums and more... You name it. We have it.

PercX functions a as standalone or VST/AU/AAX plugin on Windows/macOS
---
Expires in a week-sh... probably...
I always recommend scooping up the Soundtoys little deals throughout the year because they will count towards big discounts on the full collection come Black Friday next year.

---
Expires December 15th
Scraping into the top five this week is the Soundradix holiday sale with up to 35% off some awesome produts.
---
That's it for this week. You can check out the original poll here. Also, check previous Deals of the Week for deals that may still be running. And finally, make damned sure you're in the Audio Plugin Sales and Deals Facebook group to catch the best of the rest. See you there! x