We asked OVER 15,000 members (yup we passed 15k!) of our Audio Plugin Sales and Deals Facebook group to submit and vote on which deals they thought were the best this week.
Black Friday is so close you can smell it! So be prepared.
There will be a growing list of Black Friday deals on the Audio Plugin Guy website. We will also be posting them on this site in the sales forums, sharing them on the Audio Plugin Sales twitter account and discussing them in our Deals and Freebies Facebook Group.
Now for this week's top five plugin deals...
---
Offer expires October 29th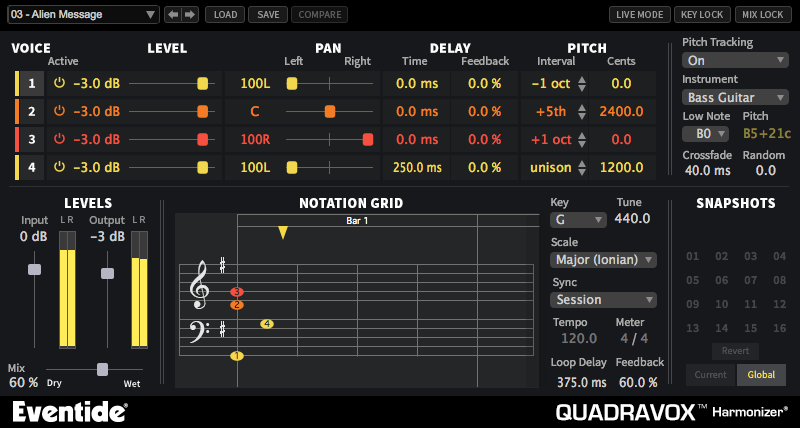 This is not a drill. Audio Plugin Sales are giving Eventide's QUADRIVOX 4 Voice Pitch Shifting Harmonizer Plugin away. For FREE. Yup!
Quadravox is a unique composition tool designed to inspire songwriting, stack harmonies, widen instruments and offers creative innovative rhythmic sequences.
---
Expires November 6th.
Devious machines have been dropping some quality new effects since arriving on the scene. Duck is one of their more functional plugins and for €9 it's a tool worth grabbing for yaw DAW.
Ducking, or sidechain compression is one of the defining effects of modern music, from classic House to modern EDM, tracks by Daft Punk, Noisia and Eric Prydz ooze that pumping, ducking effect.
Grab this deal now! Or you must be QUACKERS!
---
Offer expires October 27th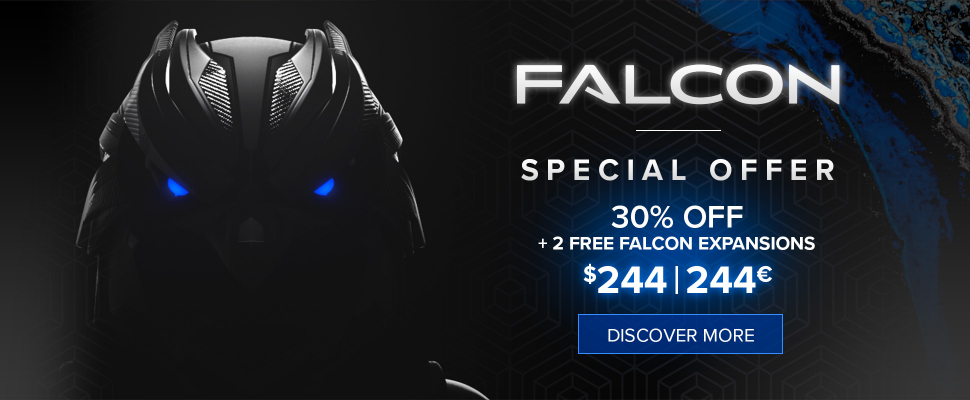 Falcon is an advanced and truly unlimited hybrid instrument, bringing together an extensive collection of cutting-edge oscillators, effects, modulators and event processors and delivering them in a workflow-adaptive and highly-scriptable environment. Falcon allows you to create and manipulate sound with unparalleled precision and finesse, from basic sample slicing and synth design to extravagantly modulated multitimbral hybrids.
Back in the charts for a second week, dropping from number one to number three... Currently 30% off for new buyers plus two free expansions and a $100 voucher to spend in the UVI store. Those who already own Falcon have been pleasantly surprised to find this upgrade is free.
---
Expiry unknown.
Chromatix
Synergenesis
The Orbitone Collection I and II
The Pentodian Resonator Choir
The String Collection
The String Collection II

The Cinematic collection from Hideaway Studio contains 6 flagship synthesisers focusing on cinematic sounds and vintage-inspired synthesis.
---
So actually there was a different IK deal on the list at number five but I can't seem to find it now so probably it's expired... however, this new one is worthy of taking its place. MODO BASS is sweet and this is a nice big discount!
---
A late entry as it only just came on sale, but a popular deal. The inventors of the incredible Phase Plant synth are offering their original multiband modular FX unit half-price for two weeks.
That's it for this week. You can check out the original poll here. Also, check previous Deals of the Week for deals that may still be running. And finally, make damned sure you're in the Audio Plugin Sales and Deals Facebook group to catch the best of the rest. See you there! x