We polled almost 19,000 members of our Audio Plugin Sales and Deals Facebook group to find out which deals tickling our tastebuds this week.

This week is another #StayAtHome special with many devs offering special deals to help musicians and producers at this uncertain time...
To keep up with the latest sales and deals as they happen, join us in the Deals and Freebies Facebook Group, or follow the @RealPluginDeals twitter account for live updates and discussions. There's also a regularly updated and rather massive list of all current deals on the APG website. So bookmark that too!
You can discuss our Deals of the Week in our forums here.
If you enjoyed the video breakdown above and would like to be notified of the next one then please SUBSCRIBE and click the little bell for notifications.
Let's see what's going on...
---
Use code before April 3rd
"Hi everyone, we know it's a very hard time for a large part of the world and because of the required lockdown to contain the COVID19 virus contagion we must stay at home. To help you we decided to set one of our plugins free, the analog equalizer SW34EQ MK2."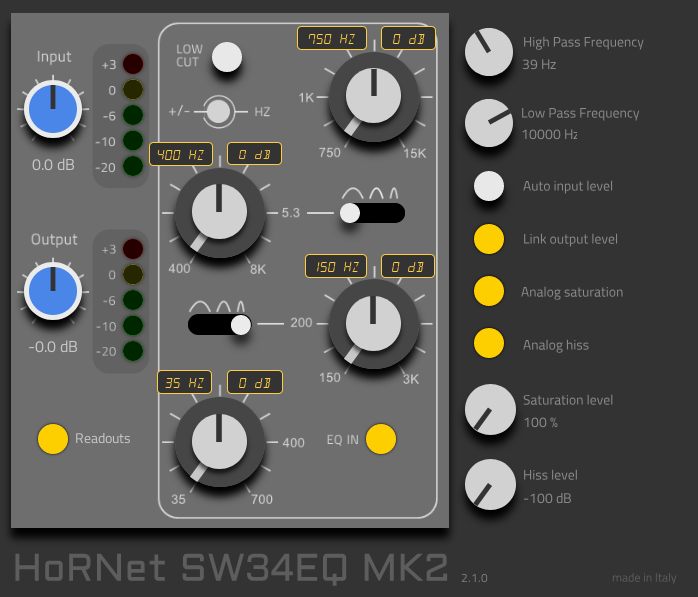 ---
Expires April 7th
"Due to the many issues our community is facing in regards of COVID-19 we would like show some solidarity and provide you with tools, that hopefully will make it easier for you to stay inside. We are now offering a collection of great plugins (basically the ALL Bundle) to upgrade your creative process -- for a limited time only. Make the best of it, produce some music and stay inside! The #STAYHOME bundle is available NOW.
10% of the sales revenue will be donated directly to the WHO COVID-19 Response Fund!"
---
Expires March 27th
Bringing back all the 20th anniversary flash deals in one go. Plugins available include:
MixPack2
L'otary2
FETpressor
MasterQ2
StompFilter
EasyVerb
NobleQ
MasterComp
Nexcellence
RetroQ
oldTimer
Pianoverb 2
StompDelay
Twin-L
HertzRider
ClassicQ
SpringBox
---
Expires 14th April.
"New Loops presents Quarantine - 64 Massive X presets for modern electronic, cinematic, and soundtrack music. Get the sound of a dystopian future, explore alien planets, and be inspired with space-age pads and sound effects."
---
Full Kontakt Required. Expires April 15th
Was added as a bonus last week and made the list this week.
---
Thanks for checking out this week's top five plugin deals. You can check out the original poll here to see a few other deals that didn't quite make the top-five. Also, check previous Deals of the Week for deals that may still be running. And finally, be certain that you're in the Audio Plugin Sales and Deals Facebook group to catch the best of the rest.
See you there! x
Background music to APS Deals of the Week videos by Sid De La Cruz:
Facebook | YouTube | SoundCloud | Vimeo