We polled over 22,000 members of our Audio Plugin Sales and Deals Facebook group to find out which deals are inspiring awe this week .

To keep up with the latest sales and deals as they happen, join us in the Deals and Freebies Facebook Group, or follow the @RealPluginDeals twitter account for live updates and discussions. There's also a regularly updated and rather massive list of all current deals on the APG website. So bookmark that too!
You can discuss our Deals of the Week in our forums here.
Are ye' ready...? Then let's go!
---
Expires June 7th
Freebies always rise to the top in here... and this week it's one of our own! To celebrate the 3rd birthday of Audio Plugin Guy as well as passing 20k members in our Facebook deals and freebies group, Plugin Boutique have given us this exclusive code for 100% off Radio. Which is nice of them.
---
No Expiry.
Waves have introduced this plugin for hosting your other Waves plugins and saving preset chains. Very handy... and FREE!
---
Expiry unknown...
The price is €/$99 for Melodyne Essential, €/$249 for Melodyne Assistant, €/$399 for Melodyne Editor and €/$699 for Melodyne Studio.
The update is €/$49 for Assistant, €/$99 for Editor and €/$149 for Studio. It is free for Melodyne essential and users who registered Melodyne after March 1st this year.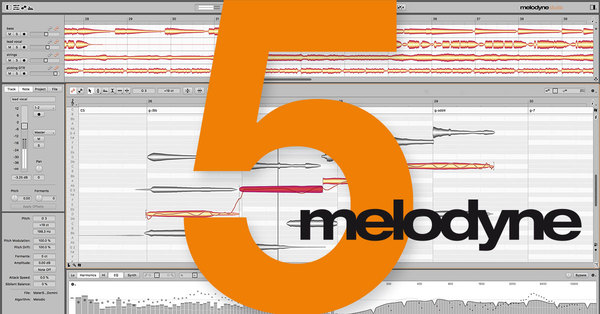 ---
Expires June 12th
N4 emulates the character and personality of analog hardware with exacting accuracy, allowing you to emulate and replicate several types of expensive audio equipment, eliminating the need for costly and bulky studio hardware. Whether it is high-end outboard equalizers, classic compressors, the latest reverbs, or vintage time-variant effects like phasers and flangers, N4 has them all.
---
Expiry June 10th.
One year old already! Celebrate Kilohearts' baby's birthday by buying it...! (You really should. It's amazing!)
---
Thanks for checking out this week's top five plugin deals. You can check out the original poll here to see a few other deals that didn't quite make the top-five. Also, check previous Deals of the Week for deals that may still be running. And finally, be certain that you're in the Audio Plugin Sales and Deals Facebook group to catch the best of the rest.
See you there! x
Background music to APS Deals of the Week videos by Sid De La Cruz:
Facebook | YouTube | SoundCloud | Vimeo