We polled almost 25,000 members of our Audio Plugin Sales and Deals Facebook group to find out which deal might just be 'the one' this week.

To keep up with the latest sales and deals as they happen, join us in the Deals and Freebies Facebook Group, or follow the @RealPluginDeals twitter account for live updates and discussions. There's also a regularly updated and rather massive list of all current deals on the APG website. So bookmark that too!
The original poll is here, and you can discuss our Deals of the Week in our forums here. Don't forget to watch the video if you want to know what this week's Easter Egg is! 🥚
On with the show...
---
Expires August 3rd
A unique(ish*) way to organise and browse your samples.
*tbf Algonaut released Atlas, which is based on the same concept, before this came out. Atlas is also very much worth checking out!
---
Expires August 5th
Some amazing deals on some great plugins in here... we recommend Thorus from UVI, Factory from Sugarbytes and I Wish from Polyverse... but they're all decent!
---
Expires August 6th
Get up to 64% off a huge range of sampled guitars and basses.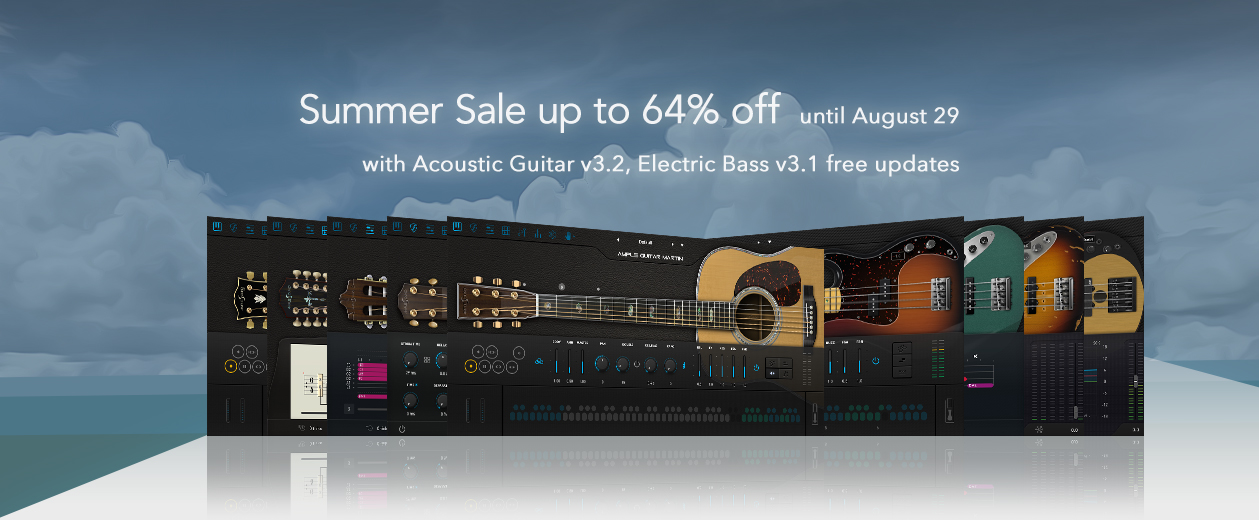 ---
Expires August 13th.
Celebrating 20 years of awesomeness with 50% discounts on individual plugins. PLUS the big old Sound Explorers Collection, which you'll have to find in a store.
---
Expires August 5th 
Name your own price on some VSTs and Kontakt instruments. Minimum of $5 each.
---
Honorary Mentions
A few that didn't make the top-five but are worth checking out.
If you missed last week's Easter Egg in the run-down video then here it is: Get an extra 32% off Phase Plant Synths Expansion at New Loops with code PPGUY until August 7th.
Thanks for checking out this week's top five plugin deals. You can check out the original poll here to see a few other deals that didn't quite make the top-five. Also, check previous Deals of the Week for deals that may still be running. And finally, be certain that you're in the Audio Plugin Sales and Deals Facebook group to catch the best of the rest.
See you there! x
Background music to APS Deals of the Week videos by Sid De La Cruz:
Facebook | YouTube | SoundCloud | Vimeo